Reclaiming Peace Through Wrongful Death Litigation
Losing a loved one is an indescribable tragedy, especially when it's the result of someone else's negligence or wrongdoing. If you've lost a loved one in a fatal accident, we can help. We understand that no amount of compensation can truly make amends, but achieving justice and financial security can provide a degree of closure. At Etehad Law, we are committed to guiding you through this difficult period, fighting diligently for the compensation you rightfully deserve.
No fee unless we WIN

No cost unless we WIN

Free consultation

98.8% Success Rate
Emotional Pain and Suffering

Medical Bills & Expenses

Loss of Income/Earning Capacity
TYPES OF INJURIES WE COVER
TYPES OF INJURIES WE COVER
Serious Injury & Wrongful Death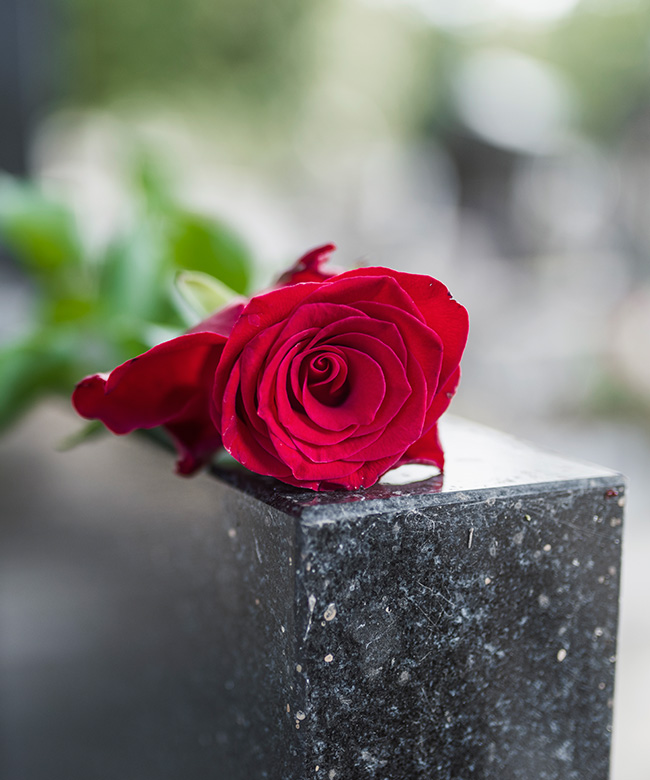 Understanding California's Unique Wrongful Death Laws
California's legal system provides a way for relatives of the deceased to receive compensation for the loss. The laws surrounding wrongful death are significantly different from a criminal case prosecuting an individual for the death of a loved one. A wrongful death case is a civil case, meaning that the defendant won't be found guilty, but liable.

There can be no threat of jail time regardless of the findings of a jury. The burden of proof is lower in a civil case than in a criminal case. Instead of proving the facts to be true beyond a reasonable doubt, a lawyer must only show that the facts are true by a preponderance of the evidence, or more likely than not. For this reason, a person may be acquitted in a criminal proceeding and still be financially responsible in a civil case.
At Etehad Law, we provide personalized attention to each client navigating the complexities of a wrongful death case. Our experienced attorneys meticulously examine the circumstances of the tragedy, consult with experts, and develop a strategic plan to hold the liable parties accountable. We understand the immense emotional and financial burdens that family members carry, and we strive to alleviate those pressures through secure, legal means.

We go beyond simple legal representation to offer compassionate counsel, ensuring you're not only pursuing justice but also finding a way to cope with an irreplaceable loss. We aim to turn every stone in your case, providing the best chance at obtaining a favorable settlement or court judgment, and giving you the resources you need to begin healing.
PROVIDING WINNING RESULTS FOR OUR CLIENTS:
Wrongful death where the decedent was ejected from a vehicle without wearing a seatbelt.
PROVIDING WINNING RESULTS FOR OUR CLIENTS:
Day laborer who sustained severe burns while making repairs to a home.
PROVIDING WINNING RESULTS FOR OUR CLIENTS:
Low impact collision leading to hospitalization. Client developed pneumonia and died.
PROVIDING WINNING RESULTS FOR OUR CLIENTS:
A case that involved a minor impact with soft tissue injuries.
PROVIDING WINNING RESULTS FOR OUR CLIENTS:
Father shot in the shoulder protecting his daughter in a grocery store.
If you or a loved one need an attorney specializing in wrongful death, call us to schedule a free case consultation and we'll guide you through the process.

Our results speak for themselves
"I went to him 2.5 months ago after my husband came limping home after a car hit him while on his bike. I'm very thankful I did. He won us the max on the insurance limit. Of course that was nice.....but he also sent my husband around to the doctors he works with and my husband received the BEST CARE and is in full recovery. Simon and everyone in his office are great people!"
ANNALISE C.
"I got into an accident and reached out to Simon Etehad. He and his team are very professional and helped me get a great settlement. Anytime I needed them, they were only a phone call away and they would even call me and email me regularly with updates on my case. I could not be happier and would recommend Etehad Law for any personal injury case."
ADIB S.
"The only thing I can say is that Etehad Law is the best law firm. I was very happy and satisfied with them. I really do recomment them to my friends and family."
FABRIA A.