Why Legal Action Against Unlicensed Contractors Matters
Has an unlicensed contractor performed work on your property and caused damage? Homeowners are constantly upgrading their homes with the help of contractors or building a new project. While many contractors claim to be licensed in the field, only few may truly be. It's in a homeowner's best interest to always seek the services of a licensed contractor. However, many homeowners nonetheless hire unlicensed contractors who provide more trouble than assistance. Those who have been taken advantage of by an unlicensed contractor should immediately seek legal assistance. Hiring an attorney for this issue can help you remedy your damages.
Legal Guidance

Compensation pursuit

Free consultation

Risk mitigation
Financial recovery
Damages claims
Payment options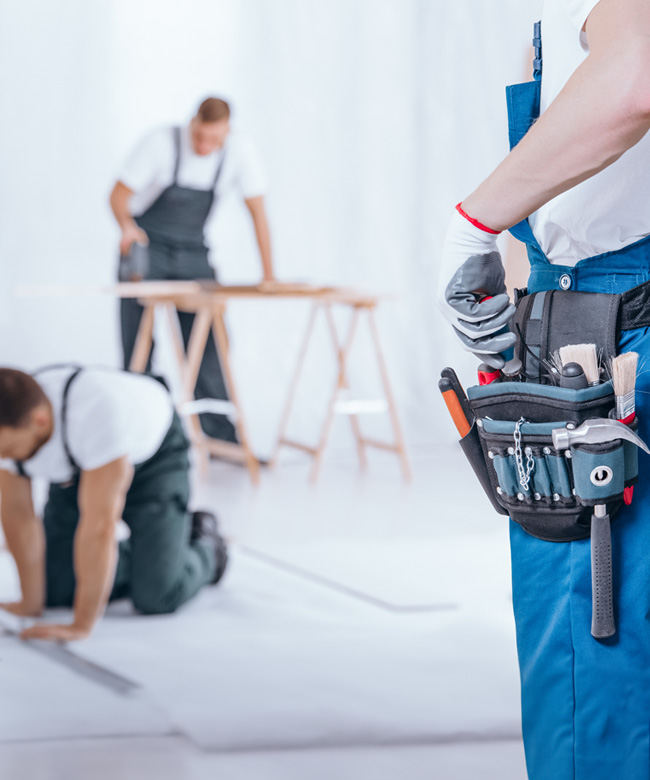 Why Legal Action against Unlicensed Contractors Matters
The allure of lower prices and quick work can often tempt homeowners into hiring unlicensed contractors. However, the fallout can be significant, from shoddy workmanship to incomplete projects and even legal liability for accidents that occur on your property. Victims often find themselves financially drained, facing both the costs of remedial work and potential legal complications.

Etehad Law is here to guide you through the legal landscape, ensuring that unlicensed contractors are held accountable for their actions.
Inferior Workmanship

Lack of Insurance

Legal Compliance

Risk of Abandonment
Voided Warranties

Financial Losses

Safety Hazards

Legal Recourse
Etehad Law was instrumental in refining the law regarding arbitration awards. Achieving an outstanding result, the Court of Appeal refined and clarified an existing law rendering inapplicable the general prohibition of reviewing arbitration awards. (Ahdout v. Hekmatjah (2013) 213 Cal.App.4th 21, 38.)

In cases involving unlicensed contractors, our innovative legal strategies have led to groundbreaking verdicts that have set precedents in the industry. Our attorneys collaborate closely with construction experts, property evaluators, and financial analysts to develop a comprehensive approach. We don't just aim to win your case; we aim to change the system, making it safer and more equitable for homeowners like you.
PROVIDING WINNING RESULTS FOR OUR CLIENTS:
An arbitration award against an unlicensed contractor.
If you or a loved one need a unlicensed contractor attorney, call us to schedule a free case consultation

Our results speak for themselves
"I went to him 2.5 months ago after my husband came limping home after a car hit him while on his bike. I'm very thankful I did. He won us the max on the insurance limit. Of course that was nice.....but he also sent my husband around to the doctors he works with and my husband received the BEST CARE and is in full recovery. Simon and everyone in his office are great people!"
ANNALISE C.
"I got into an accident and reached out to Simon Etehad. He and his team are very professional and helped me get a great settlement. Anytime I needed them, they were only a phone call away and they would even call me and email me regularly with updates on my case. I could not be happier and would recommend Etehad Law for any personal injury case."
ADIB S.
"The only thing I can say is that Etehad Law is the best law firm. I was very happy and satisfied with them. I really do recomment them to my friends and family."
FABRIA A.