Unwavering Advocacy for Brain Injury Victims
Brain injuries are among the most serious and devastating that a person can experience. This is largely due to the fact that unlike most bodily organs, the brain is incapable of regenerating itself. When it is injured, then, the only way to regain lost functioning is by learning new ways to do it. This isn't always possible, however, which is why so many people with traumatic brain injury (TBI) end up requiring around-the-clock care for the rest of their lives.
No fee unless we WIN

No cost unless we WIN

Free consultation

98.8% Success Rate
Emotional Pain and Suffering

Medical Bills & Expenses

Loss of Income/Earning Capacity
TYPES OF INJURIES WE COVER
TYPES OF INJURIES WE COVER
Serious Injury & Wrongful Death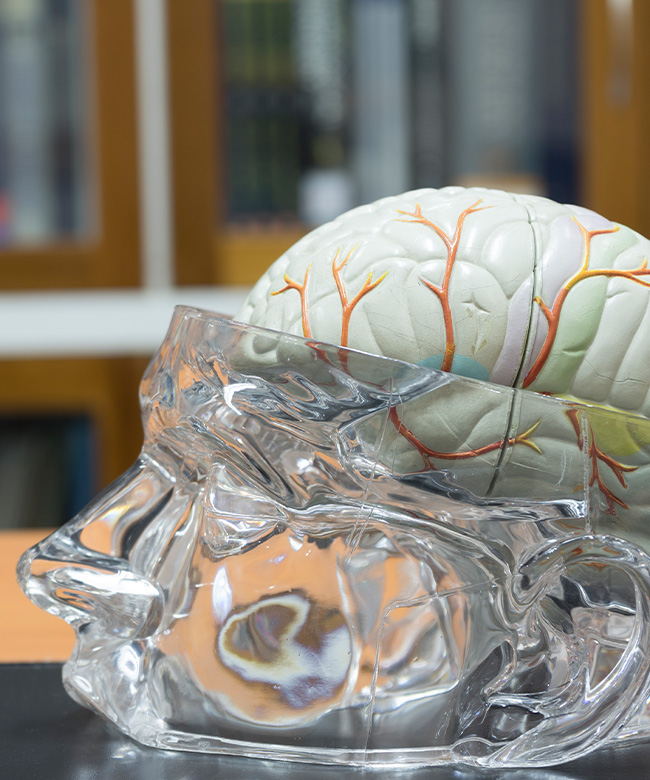 The Physical, Emotional, and Financial Impact of Brain Injuries
The ramifications of brain injuries are far-reaching and can drastically affect a victim's quality of life, as well as that of their families. The cost of lifelong medical care, specialized therapies, and the potential for lost income add additional layers of complexity to an already devastating situation. These physical and emotional challenges are only exacerbated by the legal complexities that come with seeking proper compensation for your losses. That's why it's crucial to have legal guidance that's experienced, compassionate, and ready to fight for what you're owed.
Etehad Law understands the fine nuances that go along with sustaining this type of injury and successfully holding responsible parties accountable. Our experienced head injury attorneys can help you obtain the compensation that you are owed while building a case that will help to protect your rights during this difficult time.

If you have a TBI or believe you may have had one due to your accident, don't wait. Our attorneys are ready to help now. The sooner that you contact us, the sooner our attorneys can start building your case
PROVIDING WINNING RESULTS FOR OUR CLIENTS:
Wrongful death where the decedent was ejected from a vehicle without wearing a seatbelt.
PROVIDING WINNING RESULTS FOR OUR CLIENTS:
Day laborer who sustained severe burns while making repairs to a home.
PROVIDING WINNING RESULTS FOR OUR CLIENTS:
Low impact collision leading to hospitalization. Client developed pneumonia and died.
PROVIDING WINNING RESULTS FOR OUR CLIENTS:
A case that involved a minor impact with soft tissue injuries.
PROVIDING WINNING RESULTS FOR OUR CLIENTS:
Father shot in the shoulder protecting his daughter in a grocery store.
If you or a loved one need a personal injury attorney, call us to schedule a free case consultation and we'll guide you to success.

Our results speak for themselves
"I went to him 2.5 months ago after my husband came limping home after a car hit him while on his bike. I'm very thankful I did. He won us the max on the insurance limit. Of course that was nice.....but he also sent my husband around to the doctors he works with and my husband received the BEST CARE and is in full recovery. Simon and everyone in his office are great people!"
ANNALISE C.
"I got into an accident and reached out to Simon Etehad. He and his team are very professional and helped me get a great settlement. Anytime I needed them, they were only a phone call away and they would even call me and email me regularly with updates on my case. I could not be happier and would recommend Etehad Law for any personal injury case."
ADIB S.
"The only thing I can say is that Etehad Law is the best law firm. I was very happy and satisfied with them. I really do recomment them to my friends and family."
FABRIA A.