Seeking Compensation After a Spinal Cord Injury
Navigating life after a spinal cord injury can be a daunting and emotionally taxing journey. If you or a loved one is dealing with the aftermath of such a catastrophic event, securing competent legal representation should be your first step. At Etehad Law, we specialize in spinal cord injury cases, and we're committed to fighting for the full compensation you deserve to cover medical expenses, long-term care, and emotional distress.
No fee unless we WIN

No cost unless we WIN

Free consultation

98.8% Success Rate
Emotional Pain and Suffering

Medical Bills & Expenses

Loss of Income/Earning Capacity
TYPES OF INJURIES WE COVER
TYPES OF INJURIES WE COVER
Serious Injury & Wrongful Death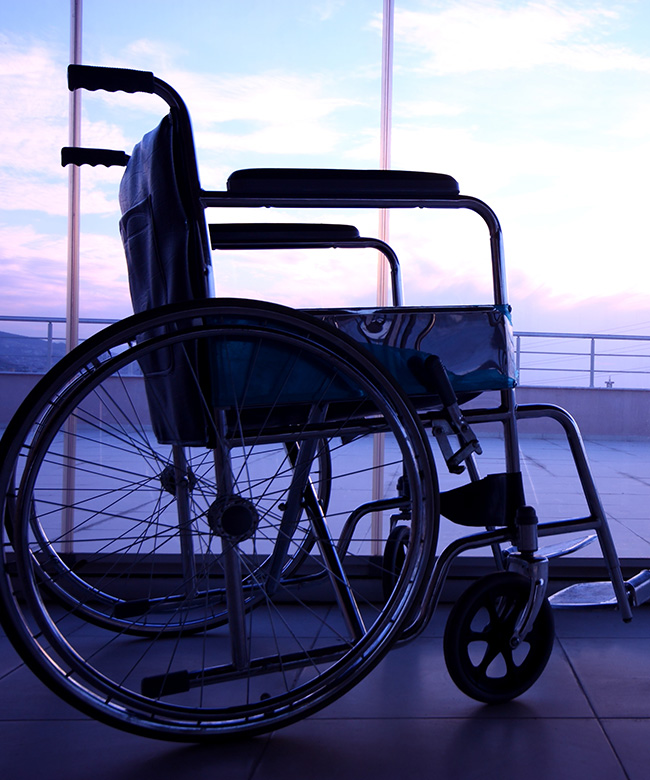 Decoding the Severity and Impact of Spinal Cord Injuries
The financial and emotional toll of a spinal cord injury can be overwhelming, affecting not just the victim but their entire family. The costs of immediate medical treatment and long-term care can be exorbitant, making a strong legal approach crucial for securing compensation.

Spinal cord injuries range from seemingly minor to catastrophic, but all of them can have long-term effects. The spine houses the nerves that allow your brain to communicate with the rest of your body. When the spinal cord is damaged, those messages aren't communicated correctly and that may result in:
Numbness in the extremities

Chronic neck and back pain
Painful and uncontrollable muscle spasms
Paralysis
Whether caused by a motor vehicle accident or a premises liability case like a slip and fall, a victim of a spinal cord injury will incur substantial medical bills both immediate after the injury and, depending on the severity, well into the future and possible for the rest of their life. Our personal injury attorneys are all too familiar with the tactics insurance companies use to avoid paying for the full cost of these injuries, let alone the pain and suffering that accompanies them.

Our team at Etehad Law also consults with a network of medical experts and uses cutting-edge technology to reconstruct accident scenes, providing a comprehensive and compelling case for your compensation. Through meticulous preparation and aggressive negotiation, we aim to ensure that you not only recover financially but also receive the justice you rightfully deserve.
PROVIDING WINNING RESULTS FOR OUR CLIENTS:
Wrongful death where the decedent was ejected from a vehicle without wearing a seatbelt.
PROVIDING WINNING RESULTS FOR OUR CLIENTS:
Day laborer who sustained severe burns while making repairs to a home.
PROVIDING WINNING RESULTS FOR OUR CLIENTS:
Low impact collision leading to hospitalization. Client developed pneumonia and died.
PROVIDING WINNING RESULTS FOR OUR CLIENTS:
A case that involved a minor impact with soft tissue injuries.
PROVIDING WINNING RESULTS FOR OUR CLIENTS:
Father shot in the shoulder protecting his daughter in a grocery store.
If you or a loved one need a personal injury attorney, call us to schedule a free case consultation and we'll guide you to success.

Our results speak for themselves
"I went to him 2.5 months ago after my husband came limping home after a car hit him while on his bike. I'm very thankful I did. He won us the max on the insurance limit. Of course that was nice.....but he also sent my husband around to the doctors he works with and my husband received the BEST CARE and is in full recovery. Simon and everyone in his office are great people!"
ANNALISE C.
"I got into an accident and reached out to Simon Etehad. He and his team are very professional and helped me get a great settlement. Anytime I needed them, they were only a phone call away and they would even call me and email me regularly with updates on my case. I could not be happier and would recommend Etehad Law for any personal injury case."
ADIB S.
"The only thing I can say is that Etehad Law is the best law firm. I was very happy and satisfied with them. I really do recomment them to my friends and family."
FABRIA A.