Winning in Business Litigation: Your Path to Success
In the current professional market, litigation is part of the business. From conflicts in the workplace, to commercial disputes between corporations, and other business-linked complications, business owners must turn their attention from clients and customers to legal documents and courtrooms. In order to successfully navigate the legal arena, business owners need experienced and professional attorneys on their side.
Legal Guidance

Compensation pursuit

Free consultation

Risk mitigation
Financial recovery
Damages claims
Payment options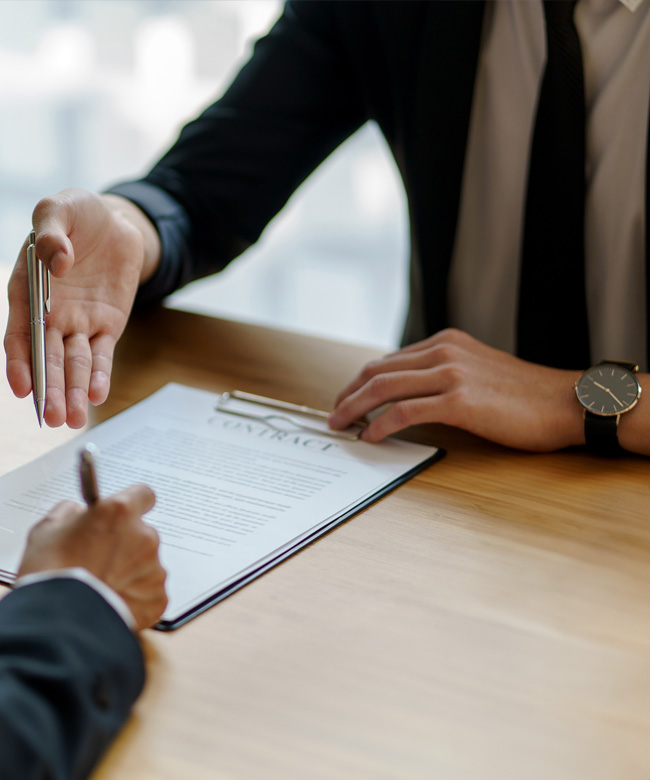 Your Trusted Partner in Business Litigation for Over 26 Years
In the intricate web of business litigation, the stakes are high and the terrain is fraught with pitfalls. Whether it's commercial disputes, fiduciary responsibilities, or unfair business practices, the issues are seldom straightforward. They demand not only a deep understanding of the law but also a strategic approach to maneuver through the labyrinthine legal system. With Etehad Law on your side, you'll gain the insights and expertise needed to turn the complexities of business litigation into a pathway for success.

Our team at Etehad Law, handles a wide array of business law and business litigation matters for individuals and entities. These include:

Breach of Contract
Breach of Fiduciary Duties
Business Torts/Fraud
Unfair Business Practices
From handling disputes for small-sized businesses to managing the most intricate corporate litigation, our team at Etehad Law succeeds at minimizing risks in litigation and protecting the rights of businesses.

At Etehad Law, we implement sound legal strategies which reflect our deep understanding of business principles. Backed by years of experience, we can help guide you through each step of the legal process.
PROVIDING WINNING RESULTS FOR OUR CLIENTS:
A breach of contract case from a post-divorce settlement.
PROVIDING WINNING RESULTS FOR OUR CLIENTS:
A confidential settlement that involved a short term vacation rental.
If you need an experienced business litigation attorney, call us to schedule a free case consultation and we'll guide you to success.

Our results speak for themselves
"I went to him 2.5 months ago after my husband came limping home after a car hit him while on his bike. I'm very thankful I did. He won us the max on the insurance limit. Of course that was nice.....but he also sent my husband around to the doctors he works with and my husband received the BEST CARE and is in full recovery. Simon and everyone in his office are great people!"
ANNALISE C.
"I got into an accident and reached out to Simon Etehad. He and his team are very professional and helped me get a great settlement. Anytime I needed them, they were only a phone call away and they would even call me and email me regularly with updates on my case. I could not be happier and would recommend Etehad Law for any personal injury case."
ADIB S.
"The only thing I can say is that Etehad Law is the best law firm. I was very happy and satisfied with them. I really do recomment them to my friends and family."
FABRIA A.