Serious Injuries & Wrongful Death
Taking a Stand for the Seriously Injured & Wrongfully Deceased
When it comes to serious injuries and wrongful death, the physical and emotional toll on the victims and their families can be overwhelming. The consequences often extend far beyond the immediate incident, affecting not only one's health but also their quality of life and financial stability. Whether you are coping with a traumatic brain injury, enduring the after-effects of a severe burn, or grieving the wrongful death of a loved one, Etehad Law is here to provide you with the compassionate representation you deserve.
No fee unless we WIN

No cost unless we WIN

Free consultation

98.8% Success Rate
Emotional Pain and Suffering

Medical Bills & Expenses

Loss of Income/Earning Capacity
TYPES OF INJURIES WE COVER
TYPES OF INJURIES WE COVER
Serious Injury & Wrongful Death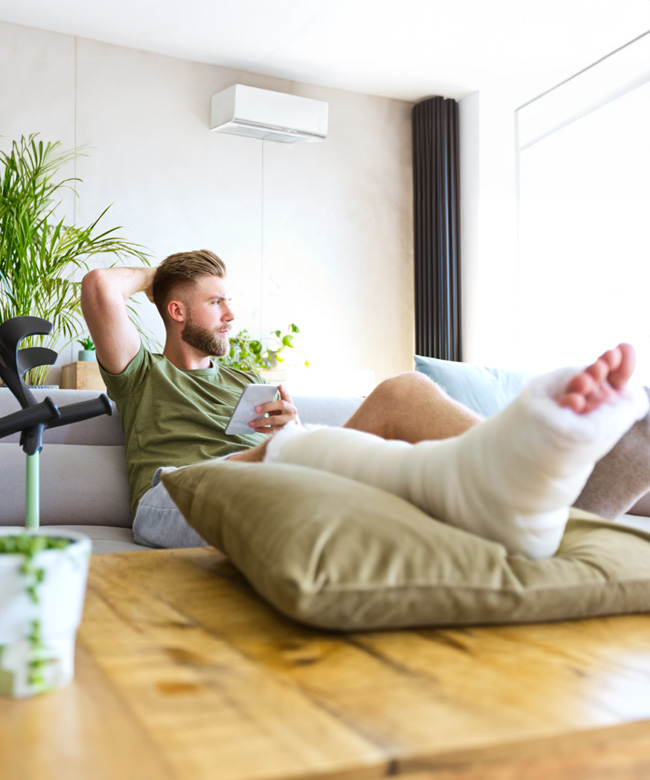 Tailored Legal Strategies for Serious Injury Cases
Our firm specializes in an array of serious injury cases, from spinal cord and soft tissue injuries to broken bones and whiplash. We recognize the complexities and nuances involved in each type of case. We know that no two injuries are alike, and we're committed to delivering personalized, focused, and effective legal solutions for our clients.
You don't have to navigate the intricate and often frustrating world of personal injury law alone. Let our seasoned attorneys guide you through this difficult time, helping you to seek justice and secure the compensation you are rightfully owed.
We take the time to understand your unique situation, from the nature of the injury to the circumstances that led to it. By working closely with medical professionals, we evaluate the long-term impact of your injury on your life and well-being. Our personalized approach allows us to build strong cases that reflect the full scope of the damages you've suffered, ensuring that you are adequately compensated for medical expenses, lost wages, and emotional pain and suffering.
We go the extra mile by negotiating fiercely with insurance companies and, if necessary, taking the fight to court. Our attorneys are seasoned litigators, ready to represent you in the most effective manner possible.
PROVIDING WINNING RESULTS FOR OUR CLIENTS:
Wrongful death where the decedent was ejected from a vehicle without wearing a seatbelt.
PROVIDING WINNING RESULTS FOR OUR CLIENTS:
Day laborer who sustained severe burns while making repairs to a home.
PROVIDING WINNING RESULTS FOR OUR CLIENTS:
Low impact collision leading to hospitalization. Client developed pneumonia and died.
PROVIDING WINNING RESULTS FOR OUR CLIENTS:
A case that involved a minor impact with soft tissue injuries.
PROVIDING WINNING RESULTS FOR OUR CLIENTS:
Father shot in the shoulder protecting his daughter in a grocery store.
If you or a loved one need a personal injury attorney, call us to schedule a free case consultation and we'll guide you to success.

Our results speak for themselves
"I went to him 2.5 months ago after my husband came limping home after a car hit him while on his bike. I'm very thankful I did. He won us the max on the insurance limit. Of course that was nice.....but he also sent my husband around to the doctors he works with and my husband received the BEST CARE and is in full recovery. Simon and everyone in his office are great people!"
ANNALISE C.
"I got into an accident and reached out to Simon Etehad. He and his team are very professional and helped me get a great settlement. Anytime I needed them, they were only a phone call away and they would even call me and email me regularly with updates on my case. I could not be happier and would recommend Etehad Law for any personal injury case."
ADIB S.
"The only thing I can say is that Etehad Law is the best law firm. I was very happy and satisfied with them. I really do recomment them to my friends and family."
FABRIA A.