Safeguarding Your Rights in the Workplace
As an employee, you have certain rights protected by certain laws and regulations. It is essential that you understand that you have rights as an employee and know what to do in a complicated situation when a problem arises against your employer. Two common issues within employment are harassment and workplace violence. Harassment is generally when other employees or your employer engages in sexual or other harassment. Workplace violence refers to your right to a safe place of work.
No fee unless we WIN

Free consultation

High Success Rate
Pain and Suffering

Medical Bills & Expenses

Loss of Income/Earning capacity

Loss of Consortium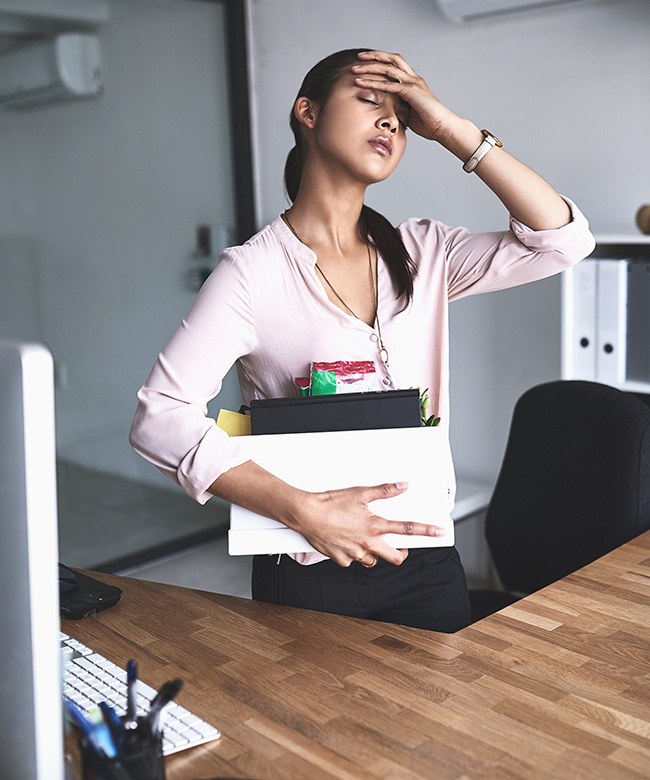 Understanding Key Employment Issues From Harassment to Discrimination
Within the vast expanse of the professional world, not all challenges are evident on the surface. Hidden beneath layers of everyday tasks, interactions, and responsibilities are instances where employee rights might be undermined or violated. From subtle biases to overt actions, it's crucial for individuals to recognize when their rights are at stake and understand the avenues available for redress. Knowledge is power, and being aware of employment-related issues paves the way for informed decisions, effective actions, and ultimately, justice.

At Etehad Law, we are committed to protecting your rights as an employee and we will examine your case in its entirety to protect your rights. These aspects include:
Retaliation and Whistle-Blowing
Wrongful Termination or Demotion
Sexual Harassment
Disability Discrimination
Gender-Based Discrimination
Race-Based Discrimination
Religion-Based Discrimination
Age Discrimination
At Etehad Law, our focus goes beyond just understanding the letter of the law. Our commitment is to you, the employee, ensuring that you're treated fairly, irrespective of your role or position. Drawing from years of specialized experience in employment law, we craft strategies tailored to each unique situation, ensuring that your voice is heard, and your rights upheld. In the complex arena of workplace rights, you deserve an ally who understands, empathizes, and relentlessly fights for you. With Etehad Law by your side, you're not alone in the journey towards justice and respect in the workplace.
PROVIDING WINNING RESULTS FOR OUR CLIENTS:
A whistleblower case that ended in a confidential settlement.
If you or a loved one need an experienced employment law attorney, call us to schedule a free case consultation and we'll guide you to success.

Our results speak for themselves
"I went to him 2.5 months ago after my husband came limping home after a car hit him while on his bike. I'm very thankful I did. He won us the max on the insurance limit. Of course that was nice.....but he also sent my husband around to the doctors he works with and my husband received the BEST CARE and is in full recovery. Simon and everyone in his office are great people!"
ANNALISE C.
"I got into an accident and reached out to Simon Etehad. He and his team are very professional and helped me get a great settlement. Anytime I needed them, they were only a phone call away and they would even call me and email me regularly with updates on my case. I could not be happier and would recommend Etehad Law for any personal injury case."
ADIB S.
"The only thing I can say is that Etehad Law is the best law firm. I was very happy and satisfied with them. I really do recomment them to my friends and family."
FABRIA A.