Ensuring Accountability and Justice for Victims of Professional Malpractice
When you place your trust in a professional—be it a doctor, lawyer, or any other certified specialist—you expect a certain standard of care. Regrettably, this trust is sometimes betrayed, resulting in significant emotional, physical, and financial losses. At Etehad Law, we stand by your side to hold professionals accountable for their actions and guide you towards the justice and compensation you deserve.
No fee unless we WIN

Free consultation

98.8% Success Rate
Pain and Suffering

Medical Bills & Expenses

Property Damages/Loss of Use

Loss of Income/Earning capacity

Loss of Consortium
TYPES OF MALPRACTICE CLAIMS WE COVER
TYPES OF MALPRACTICE CLAIMS WE COVER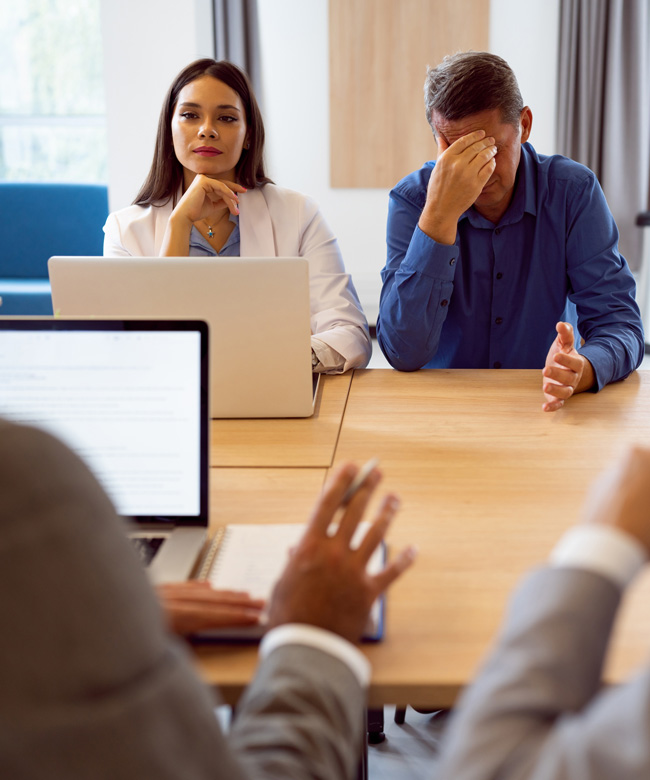 Navigating the Complex Terrain of Professional Malpractice Cases
Professional malpractice cases can be incredibly complex, often requiring specialized knowledge to decipher intricate details. From understanding medical jargon in a healthcare setting to deciphering legalese in a courtroom, the hurdles are numerous. Without the right legal counsel, victims can find themselves overwhelmed and under-compensated.
Additionally, professionals and their representing bodies often have extensive resources to fight malpractice allegations, making it crucial for victims to arm themselves with formidable representation. Our seasoned attorneys at Etehad Law dive deep into the evidence, from medical records to legal documentation, ensuring no stone is left unturned in building a robust case for you.
At Etehad Law, we employ a meticulous and client-centric approach in handling professional malpractice cases. We recognize that each case is unique and demands a tailored strategy. Our legal team collaborates with industry experts, including forensic accountants, medical professionals, and investigators, to scrutinize the evidence and establish a strong case.

We are committed to not just winning your case but also restoring your faith in professional services. Our history of multi-million-dollar settlements speaks to our capabilities and dedication. With us, you're not just another case; you're a cause worth fighting for, ensuring you receive the rightful compensation and justice you deserve.
PROVIDING WINNING RESULTS FOR OUR CLIENTS:
A medical malpractice case involving delayed medical treatment at the ER.
PROVIDING WINNING RESULTS FOR OUR CLIENTS:
A confidential case that involved legal malpractice.
If you or a loved one need an experienced attorney for your professional malpractice case, call us to schedule a free case consultation and we'll guide you to success.

Our results speak for themselves
"I went to him 2.5 months ago after my husband came limping home after a car hit him while on his bike. I'm very thankful I did. He won us the max on the insurance limit. Of course that was nice.....but he also sent my husband around to the doctors he works with and my husband received the BEST CARE and is in full recovery. Simon and everyone in his office are great people!"
ANNALISE C.
"I got into an accident and reached out to Simon Etehad. He and his team are very professional and helped me get a great settlement. Anytime I needed them, they were only a phone call away and they would even call me and email me regularly with updates on my case. I could not be happier and would recommend Etehad Law for any personal injury case."
ADIB S.
"The only thing I can say is that Etehad Law is the best law firm. I was very happy and satisfied with them. I really do recomment them to my friends and family."
FABRIA A.