Expert Guidance for Head-On Collision Accident Victims
Head-on collision accidents commonly yield intense physical damage and may result in the loss of life. In the unfortunate event that you or a loved one is involved in such a catastrophic incident, it is crucial to have a legal team that truly comprehends the complexities of head-on collision cases.
No fee unless we WIN

No cost unless we WIN

Free consultation

98.8% Success Rate
Pain and Suffering

Medical Bills & Expenses

Property Damages/Loss of Use

Loss of Income/Earning capacity

Loss of Consortium
TYPES OF ACCIDENTS WE COVER
Uber, Lyft, & Taxi Accidents
Moped & Scooter Accidents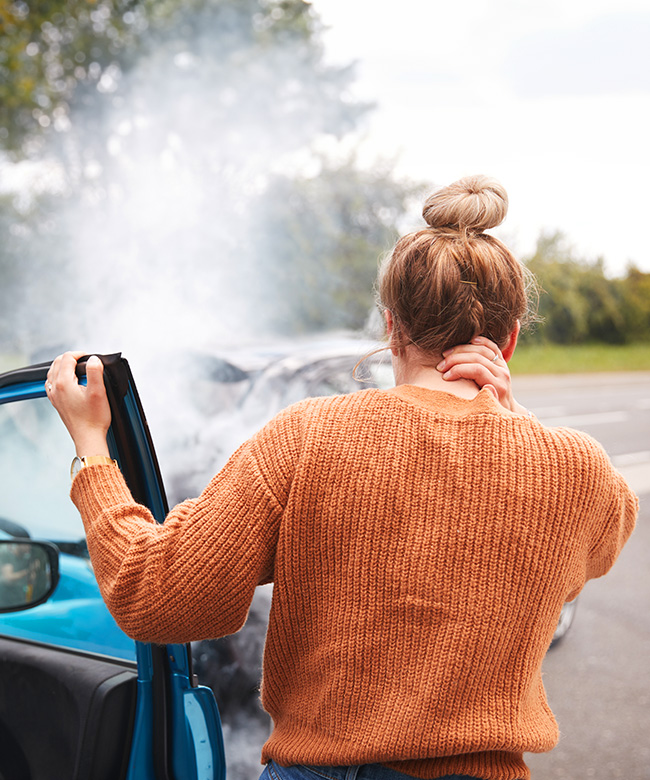 The Devastating Equation of Head-On Collisions
The mass of two heavy objects colliding head-on at almost any speed will likely result in serious injuries to the occupants of each vehicle. Often, the higher the speed, the worse the injury. Although head-on collisions account for a small percentage of accidents, they cause a large share of all car accident fatalities. Aside from wrongful death, a head-on accident can result in catastrophic injuries such as brain injury, broken bones, lacerations, orthopedic injury, soft tissue injury, and spinal cord injury.

Navigating through the aftermath of such a challenging event requires specialized legal guidance to secure your well-being and financial future.
Headaches

Brain Injury

Whiplash

Spinal Cord Injury
Wrongful Death

Broken Bones

Lacerations

Soft Tissue Injury
Fault or liability should be established in head-on collision cases by a swift investigation that assesses the scene of the incident. Many factors including witnesses, debris from the accident, skid marks, and damage to the vehicles involved will help paint a clearer picture of what happened. Piecing together these puzzle-like elements can often feel like detective work, leading to more accurate accountability and ultimately, justice for the victims involved.
PROVIDING WINNING RESULTS FOR OUR CLIENTS:
Jury verdict in an auto v. auto crash where the client was held at 30% at-fault.
PROVIDING WINNING RESULTS FOR OUR CLIENTS:
An auto v. auto case where a client's deposition was never taken. Initial offer of $84,000.
PROVIDING WINNING RESULTS FOR OUR CLIENTS:
Client was struck by a delivery driver in this auto v. auto case.
PROVIDING WINNING RESULTS FOR OUR CLIENTS:
Minor impact crash with a driver within the course and scope of work.
PROVIDING WINNING RESULTS FOR OUR CLIENTS:
An auto v. truck case where a police report claimed client was at fault for unsafe lane change.
PROVIDING WINNING RESULTS FOR OUR CLIENTS:
A disputed liability against a rideshare driver that ended as a confidential settlement against a rideshare company.
If you or a loved one need an experienced head-on collision accident attorney, call us to schedule a free case consultation and we'll guide you to success.

Our results speak for themselves
"I went to him 2.5 months ago after my husband came limping home after a car hit him while on his bike. I'm very thankful I did. He won us the max on the insurance limit. Of course that was nice.....but he also sent my husband around to the doctors he works with and my husband received the BEST CARE and is in full recovery. Simon and everyone in his office are great people!"
ANNALISE C.
"I got into an accident and reached out to Simon Etehad. He and his team are very professional and helped me get a great settlement. Anytime I needed them, they were only a phone call away and they would even call me and email me regularly with updates on my case. I could not be happier and would recommend Etehad Law for any personal injury case."
ADIB S.
"The only thing I can say is that Etehad Law is the best law firm. I was very happy and satisfied with them. I really do recomment them to my friends and family."
FABRIA A.