Your Trusted Guide Through Complex Bus Accident Claims
At Etehad Law, we're deeply familiar with the complexities of bus accidents and the unique challenges they present. Having championed the rights of numerous victims, we recognize the nuances that differentiate bus accidents from other vehicular mishaps. Our expertise ensures that we can swiftly navigate the intricate paths of liability, ensuring the responsible parties are held accountable.
No fee unless we WIN

No cost unless we WIN

Free consultation

98.8% Success Rate
Pain and Suffering

Medical Bills & Expenses

Property Damages/Loss of Use

Loss of Income/Earning capacity

Loss of Consortium
TYPES OF ACCIDENTS WE COVER
Uber, Lyft, & Taxi Accidents
Moped & Scooter Accidents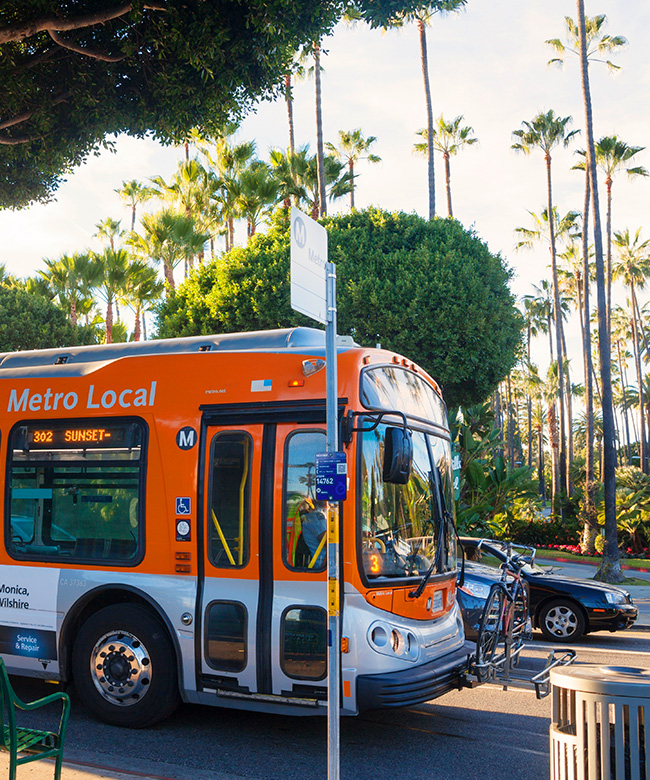 Stringent Bus Regulations Still Don't Prevent Accidents
For many people commuting to work, traveling to or from school, or simply running errands, public transportation is an essential part of their daily routine. These commuters place their trust in the belief that the bus they board is mechanically sound, and its operator is both well-trained and appropriately licensed. Bus drivers are mandated to undergo specific training and hold a specialized driver's license with a special endorsement, permitting them to operate vehicles designed for transporting over ten passengers. School bus operators need an even higher level of endorsement. Yet, despite these stringent regulations, bus accidents remain all too common. This is especially true in the case of tour buses, where drivers might be unfamiliar with California's specific traffic laws.
Headaches

Brain Injury

Whiplash

Spinal Cord Injury
Wrongful Death

Broken Bones

Lacerations

Soft Tissue Injury
Bus and metro accidents can create a confusing web of liability. Often, negligence can be found on the part of the bus driver, other vehicles on the road, the bus company employing the driver, the owner of the bus if separate from the bus company, the city, and others.

Understanding the diverse elements of bus accidents, Etehad Law is committed to providing personalized legal solutions tailored to each case. Our dedicated approach ensures that every client receives the attention they deserve, guiding them every step of the way.
PROVIDING WINNING RESULTS FOR OUR CLIENTS:
Jury verdict in an auto v. auto crash where the client was held at 30% at-fault.
PROVIDING WINNING RESULTS FOR OUR CLIENTS:
An auto v. auto case where a client's deposition was never taken. Initial offer of $84,000.
PROVIDING WINNING RESULTS FOR OUR CLIENTS:
Client was struck by a delivery driver in this auto v. auto case.
PROVIDING WINNING RESULTS FOR OUR CLIENTS:
Minor impact crash with a driver within the course and scope of work.
PROVIDING WINNING RESULTS FOR OUR CLIENTS:
An auto v. truck case where a police report claimed client was at fault for unsafe lane change.
PROVIDING WINNING RESULTS FOR OUR CLIENTS:
A disputed liability against a rideshare driver that ended as a confidential settlement against a rideshare company.
If you or a loved one need an experienced bus accident attorney, call us to schedule a free case consultation and we'll guide you to success.

Our results speak for themselves
"I went to him 2.5 months ago after my husband came limping home after a car hit him while on his bike. I'm very thankful I did. He won us the max on the insurance limit. Of course that was nice.....but he also sent my husband around to the doctors he works with and my husband received the BEST CARE and is in full recovery. Simon and everyone in his office are great people!"
ANNALISE C.
"I got into an accident and reached out to Simon Etehad. He and his team are very professional and helped me get a great settlement. Anytime I needed them, they were only a phone call away and they would even call me and email me regularly with updates on my case. I could not be happier and would recommend Etehad Law for any personal injury case."
ADIB S.
"The only thing I can say is that Etehad Law is the best law firm. I was very happy and satisfied with them. I really do recomment them to my friends and family."
FABRIA A.