Eden joined Etehad Law in 2019 shortly after receiving her undergraduate degree from UCLA. Since then, Eden has grown into a strong leader and an outstanding law clerk. She has handled matters from personal injury to in-depth research and analysis of business transactions and tort cases. Eden is an invaluable member of the Etehad Law family.
Eden also attended the Ba'er Miriam Maayanot Seminary in Har Nof, Jerusalem, Israel from 2017 to 2019. Eden's exposure abroad gives her a worldview that helps inform her writing and advocacy. We are proud to have Eden on our team and look forward to seeing her practice flourish throughout her education and once complete.
Eden enjoys playing competitive basketball, is steadfast in her Faith, and strives to help serve and support her community.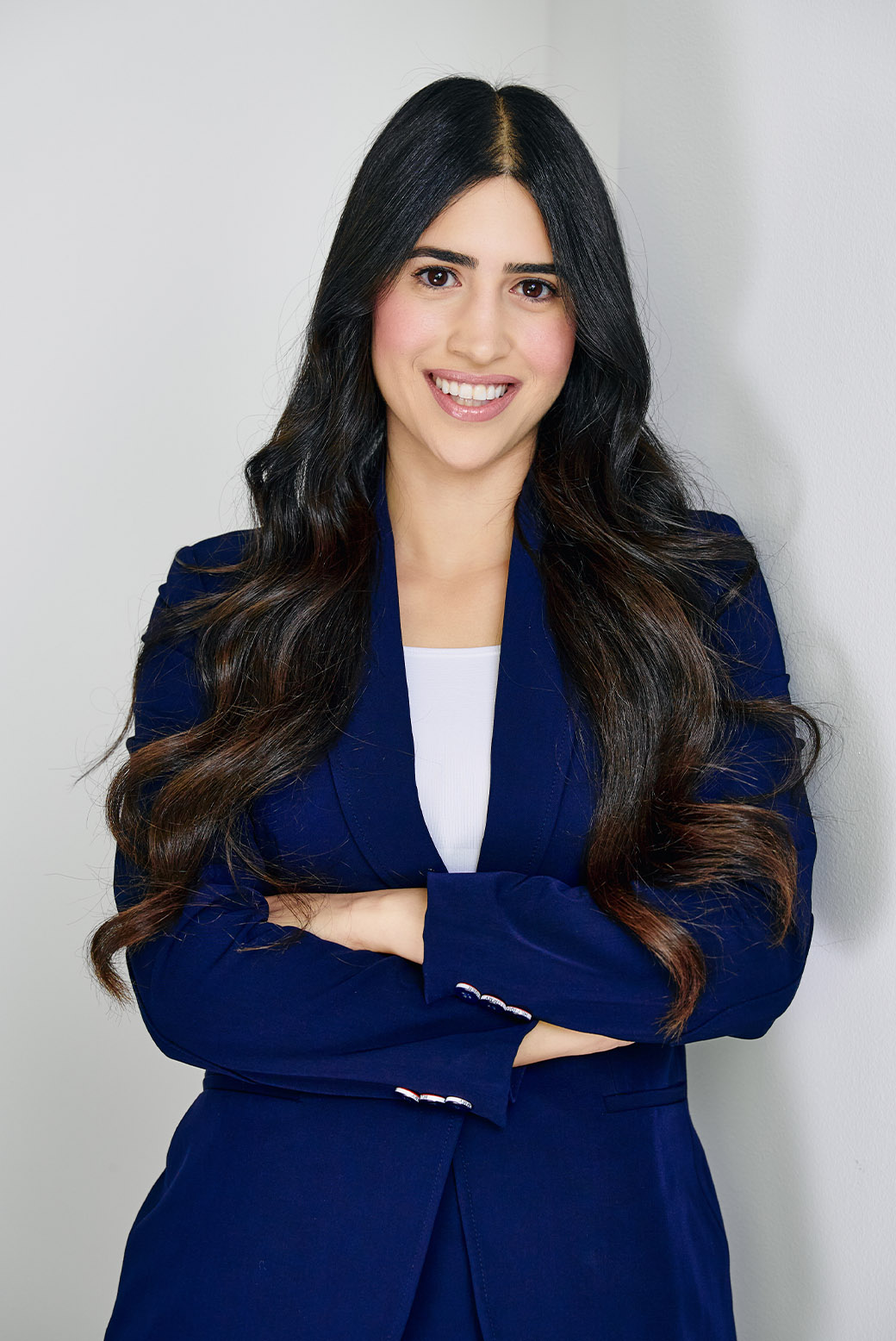 NOTABLE VERDICTS & SETTLEMENTS
$16,500,000 Arbitration Award against an unlicensed contractor that was instrumental in a change in California law

$11,000,000 Jury Verdict in an Auto v. Auto crash where the client was held 30% at-fault

$5,040,000 Judgment against a man who shot and wounded the client at a grocery store

$2,415,000 Settlement in a breach of contract matter involving an unpaid loan

$2,190,500 Jury Verdict in a fraud case with Punitive Damages
$1,802,346 Settlement for a Slip & Fall on an onion in a grocery store

$1,280,000 Settlement for an Auto v. Auto rollover crash (Disputed Liability)

$1,100,000 Judgment for a passenger in a drunk driving crash

$1,000,000 Settlement for the wrongful death of the client (No Seat Belt)

$825,000 Settlement in an Auto v. Auto crash (Disputed Liability But for Data Recorder In Vehicle)

$726,000 Settlement for a pedestrian who was struck by a work vehicle

$650,000 Settlement for an Auto v. Auto in an unsafe lane change crash (Client At-Fault)

$606,000 Settlement for day laborer who sustained severe burns due to the ignition of a gas leak (Disputed Liability)
Ahdout v. Hekmatjah (2013) 213 Cal.App.4th 21



Professional Affiliations
Jewish Law Student Association

Bikur Cholim (Non-Profit Work)

The Lighthouse LA (Non-Profit Work)
1st Honors (Highest Grade) Remedies, Loyola Law School, Spring 2023
1st Honors (Highest Grade) Criminal Law, Loyola Law School, Fall 2022
Jewish Executive Women's Leadership Fellowship, 2021
University of California, Los Angeles (UCLA), B.A., Communications, 2019

Loyola Law School, Los Angeles, J.D., 2024
See more of our winning team