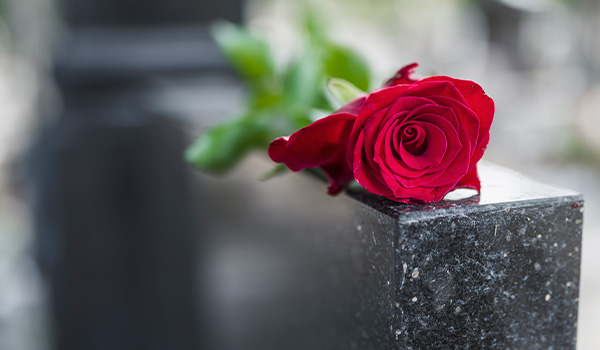 Wrongful Death | Injured without a Seat Belt? What to Do.
Wrongful Death and Personal Injury Cases — What Happens When Someone Is Not Wearing a Seat Belt When They Are Injured or Killed?
You Can Sue for Compensation for Injuries or Death in an Accident Even When a Seat Belt Was Not Worn
What happens if you are in an accident and are not wearing a seat belt? You probably know that California law requires drivers and passengers to wear seat belts when their vehicle is being driven. However, just because you were not wearing a seat belt during an accident doesn't mean you have thrown away all your rights.
The California Vehicle Code says that you still have the right to sue for compensation for your injuries (or for compensation for a loved one's death) even if you or your loved one were not wearing a seat belt when you should been wearing it. If the other driver was negligent, you may be entitled to payment to compensate you for medical expenses, mental and physical suffering, loss of income, future lost earnings, and other losses that were the result of the accident.
The Other Driver's Insurance Company Will Say It Should Pay Less Because of the Failure to Wear a Seat Belt
Although the injured person (or his or her survivors) may sue for compensation even though he or she failed to wear a seat belt, the other side's insurance company will likely point to that failure as a reason to lower its payment, using a tactic known as the "seat belt defense."
In this defense, the insurance company will argue that the people who are seeking compensation could have avoided injury or death, or their injuries would have been less severe, if they had been wearing seat belts when the car accident occurred. Therefore, the insurance company will argue, the company should not have to pay the full amount sought for damages.
If the insurance company prevails in its argument, then it will get to pay less than the injured party was seeking. In fact, it could pay substantially less.
So it was even more remarkable when Etehad Law negotiated a $1 million settlement for a wrongful death claim involving a woman who was not wearing a seat belt when she died in an accident.
Opposing Attorney Praises Etehad Law
The $1 million settlement was so extraordinary under the circumstances that the other side's lawyer wrote a letter to Etehad's managing partner, praising the way the partner handled the case.
The opposing attorney wrote that at the beginning of the case, he and his colleagues "felt strongly" that they had a strong seat belt defense. After all, he explained, the woman who died had a seat belt available to her that she chose not to wear. The impact of the accident caused her to be ejected from her seat, and that appeared to be the cause of her fatal injuries.
The implication was that if the woman had been wearing her seat belt, she wouldn't have been killed. The opposing attorney also believed the woman had failed in her duty as a parent to make sure that her children, who were also in the car at the time of the accident, were wearing seat belts that fastened them securely to their seats.
When the opposing attorney discussed the case with the insurance company, the insurance company believed that it would be able to settle for far less than $1 million because the seat belt defense appeared to be so strong in this case.
But due to the extensive knowledge, hard work, and negotiating skills of Etehad Law's managing partner, the insurance company did, indeed, end up settling for the full $1 million. The opposing attorney was impressed. In his letter to Etehad's managing partner, he wrote, "[L]et me again reiterate that I believe you did an excellent job for your clients in getting this matter settled for the $1,000,000 figure."
As the opposing attorney noted, Etehad Law's managing partner was "extremely active" in moving the case towards settlement, repeatedly serving the insurance company with policy limit demands, and promptly sending the insurance company and the opposing lawyer all the documentation they needed to move the case forward to a swift and satisfactory resolution.
The opposing attorney wrote, "I have been practicing insurance defense work for nearly 34 years and I can clearly say that, but for your efforts, this litigation would still be pending."
Of course, every case is different, and outcomes will depend on the particular facts of each case, but it is striking that Etehad Law's opponent in the wrongful death case was so impressed by Etehad Law's work that he felt moved to write a letter praising the attorney who was on the other side of the case from him. Though they were on opposite sides, fighting against each other on behalf of their respective clients, the opposing attorney recognized exceptional legal skill when he saw it and was generous in his praise.
If you are injured in a car accident or a loved one was injured or killed, do not hesitate to pursue your legal rights even if you or your loved one failed to wear a seat belt at the time of the accident. As the $1 million case described above demonstrates, there are other factors besides seat belt usage that determine how much compensation you may be awarded.
Call Us When You Need an Outstanding Personal Injury Attorney
When you need a thorough, knowledgeable, experienced, skillful, and persistent personal injury lawyer to fight for your rights, contact Etehad Law for a free, no-obligation consultation.
We have been named SuperLawyers for the past two years, an honor bestowed only on the top five percent of Southern California's personal injury firms. We are here to serve you. We want to see you get all the compensation that you are entitled to under the law. Our office is conveniently located in Los Angeles, and we serve clients throughout California. If you have been in accident, the time you have to file a lawsuit is limited, so don't delay.