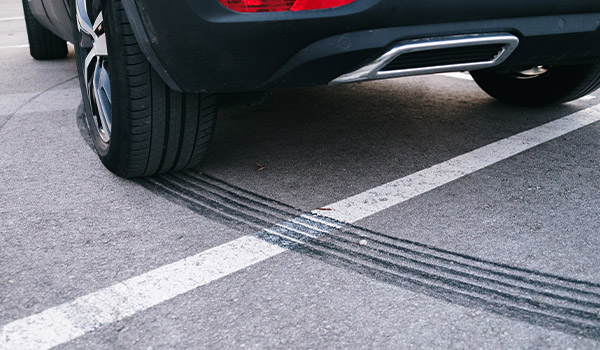 What is a Vehicle Black Box and Can it Help Your Case
Getting to Know Your Car's "Black Box"
Daily car accidents are an unfortunate reality in California and throughout the U.S. Many of these collisions are minor, but an average of 11,800 people are injured nationwide per day in car accidents. A further 100 die in motor vehicle accidents on a daily basis, according to the National Safety Council.
The NSC reports that the major culprits of car accidents are distracted driving and impaired driving. In fact, alcohol was a factor in more than 30 percent of fatal crashes in the U.S. in 2016, and the number of victims of these alcohol-related accidents totaled more than 10,000.
So what can you do if you or a loved one is injured or killed in a roadway accident due to the negligence of another motorist? Many car accident victims turn to a personal injury attorney for guidance, and help may also come from an unlikely source: Black boxes.
Determining Fault in a Motor Vehicle Accident
When assessing car accident data to determine fault, a lawyer will obtain various types of evidence including eyewitness accounts and police and medical reports. But there may be another, albeit unexpected, witness to the accident: Your car, truck or SUV.
You may be aware of it, but your vehicle stores information in a small device called an event data recorder, commonly called a "black box." As of September 2014, the National Highway Traffic Safety Administration (NHTSA) requires every new vehicle to be outfitted with a data recorder during the manufacturing process.
Much like similar devices in airplanes, event data recorders store information regarding vehicle speed, brake application, whether seat belts are worn, and more. This information can then be used by law enforcement, lawyers and insurance companies alike to determine fault in a car accident.
How Do Black Boxes Work?
While you're on the road, your vehicle's event data recorder is constantly running, writing information in a continuous loop, at least until the event of a collision. Black boxes save data collected at the time of impact, as well as about 5 seconds before and after.
Per NHTSA regulations, black boxes must collect 15 distinct points of data, with an option to collect another 30. By determining the speed, steering angles and acting safety measures of every vehicle involved in a crash, a professional can determine the factors that led to the collision with precision accuracy.
Black boxes have been in use since 1994, first appearing in certain models of Pontiac, Buick, Cadillac and Chevy vehicles. The devices didn't take off right away, however, and remained relatively obscure regards to insurance claims and injury law until the early 2000s. That's when the NHTSA began collecting event data recorder information en masse.
Who Can Access Black Box Data?
Most car owners don't even know the black box is there, much less how to extract its data following an accident. The job requires extensive training, a working knowledge of device software, vehicle hardware and diagnostics, along with the ability to decipher the crash data into usable information.
Typically, those with the ability to make sense of the information contained within event data recorders are professionals from the legal and automotive industries. Trained data readers may include insurance company employees investigating a claim, police officers on the scene and personal injury lawyers seeking compensation for their clients.
In addition, the tool kits required to access a box's data are typically costly, with price tags that may top $10,000. While that number may seem lofty, it pales in comparison to personal costs incurred as the result of a major vehicular accident. The economic cost of car accidents in California is formidable. In 2013, the estimated total annual cost statewide clocked in at $4.48 billion, according to the CDC.
That staggering number encompasses about $38 billion in medical expenses, but the majority stems from work loss. Accident victims typically face a lengthy period of rehabilitation and may need to undergo one or more surgical procedures. While hospitalized and/or in recovery, victims are typically unable to work, resulting in loss of income for the individual and a subsequent drop in productivity for his or her employer.
Are There Any Limitations to Black Boxes?
It's important to note that the data stored in black boxes is only part of the picture when it comes to accident reconstruction. Black boxes don't:
Capture audio or video
Record time or date
Provide location services
However, many data collection peeps bridge the gap by using box data in tandem with information collected by a vehicle's GPS unit. The combination of data contained within GPS units and event data recorders provides investigators with a solid picture of all the factors that led to the crash and any subsequent injuries or fatalities.
What Can You Expect from Etehad Law?
When determining the appropriate settlement amount to pursue in a personal injury case, your lawyer will take work loss into account, along with:
Total amount of medical and funeral expenses
The extent and severity of injuries
Actual or estimated cost of vehicle repair or replacement
Factors that may have led to the crash
At Etehad Law, we're on the cutting edge of exciting forms of technology that may help accident victims to receive just compensation in a swift manner. In an increasingly tech-savvy landscape, black boxes have become an integral part of the crash data collection process, and we're excited for the future.