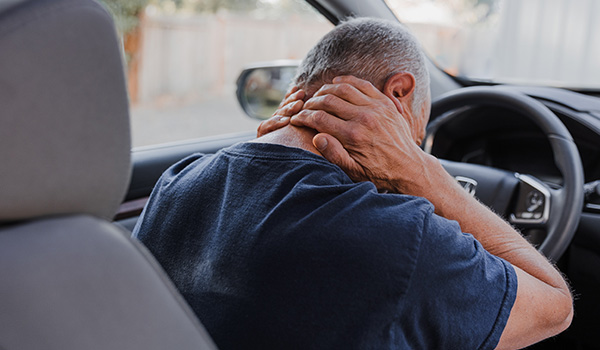 Victim of a Texting & Driving Accident? What to Do?
Even though virtually every driver acknowledges that texting while driving is dangerous, approximately 660,000 drivers in the U.S. are using mobile devices at any given moment resulting in thousands of deaths and serious injuries each year. According to the National Highway Traffic Safety Administration, drivers under the age of 25 are twice as likely to use a handheld device while driving than drivers over the age of 25. Even if you only take your eyes off the road for a few seconds, a car traveling 55 miles per hour can travel the length of a football field in the time that it takes to read a text message.
California Law Regarding the Use of Handheld Devices While Driving:
Even ongoing public awareness campaigns have had little effect on curbing the epidemic of distracted driving accidents. Although California has had laws on the books regarding the use of cell phones while driving for a number of years, those laws became even stricter in 2017. California drivers are now prohibited from holding and operating a cell phone or other electronic communications device while driving. Drivers can only use devices that are mounted on the dash, windshield, or center console. The device must be in a "hands-free" mode or where it can be activated or deactivated with a single touch or tap. Novice drivers under the age of 18 are not allowed to use electronic devices while driving even if they are in a "hands-free" mode.
What to Do Following a Texting and Driving Accident:
Under California law, an individual who injures another person by acting recklessly or negligently, such as by driving in a distracted manner, can be held financially responsible for the damages that they cause. As the injured party, what you do in the immediate aftermath of the accident can help preserve your legal rights and ensure that you receive just compensation for your injuries. At Etehad Law, we recommend that you take the following steps following a distracted driving accident that results in personal injury.
Contact Law Enforcement
Having a clear record of the incident is essential to building a strong case, and one of the best ways to ensure that all of the facts surrounding the accident are documented is through a police report. The police will gather statements along with insurance and contact information from all parties involved in the accident as well as statements and contact information from potential witnesses. The report will also include important information about road, traffic, and weather conditions at the time of the accident as well as other factors that may have played a role in the collision.
Document the Scene
If it is safe to do so and you are physically able, take pictures of the accident site, the damage to the vehicles, and any injuries that you may have suffered. This information can be used to verify your account of the incident, provide evidence of the damages suffered, and prove that the other party was at fault.
Seek Medical Attention
Almost every vehicle accident results in some level of physical injury. In some cases, the injuries are not apparent until hours or even days following the accident. Even if the injuries seem minor or you don't feel injured at all, you should still be evaluated by a medical professional. By seeking prompt medical attention, you will not only prevent potential long-term damage, but you will also strengthen your legal case.
Contact a Personal Injury Lawyer
If you have been injured in a texting and driving accident, you will probably be contacted by a claims adjuster for the other driver's insurance company shortly after the accident. Despite what they may say, the claims adjuster is not looking out for your best interest. Their primary concern is to settle the case quickly for as little money as possible. Insurance companies try to use the fact that you are still coping with your injuries and overwhelmed by the prospect of huge medical bills and lost wages to pressure you into settling for much less than you actually deserve. Any statement that you make to the claims adjuster can be used by the insurance company to diminish the value of your claim, so it is important not to downplay the severity of your injuries or any other damages that you may have suffered. Lawyers have the resources necessary to obtain and analyze vital evidence, such as medical reports, accident reports, and even phone records, that can be used to prove your claim and the extent of your damages.
Types of Compensation Available in Texting and Driving Accidents:
If you are injured by a distracted driver, the law allows you to receive compensation for a variety of damages, including:
current and future medical bills,
lost income,
damage to your personal property, and
pain and suffering.
At Etehad Law, we are dedicated to helping accident victims obtain the maximum compensation available under the law. Our team of personal injury lawyers has the experience and resources to investigate your accident thoroughly in order to determine if the at-fault driver was using their mobile device in a prohibited manner at the time of the incident and help you get the compensation that you deserve. Call today to schedule a free case evaluation.