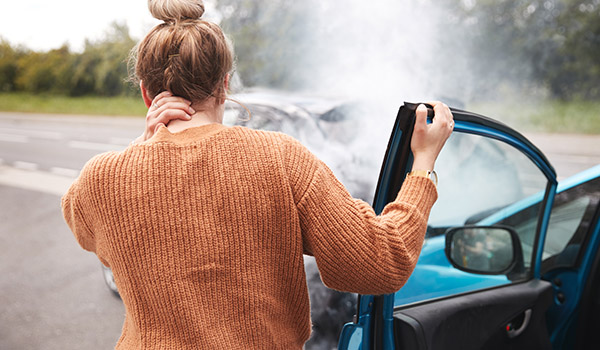 Car Accident: The Right Time To Sue
Getting in a car accident is undoubtedly a frustrating experience. In the event you are involved in a car accident, it is in your best interest to organize information from the other driver, inform your insurance provider of the accident, and communicate your concerns with an experienced attorney. Although the things we have mentioned are crucial, they are merely the tip of the iceberg.
The worry of mishap, the level of detail required in these difficult situations, and the extensive bills to pay can make motor vehicle accidents seemingly unsurmountable to overcome.
You may need to ask yourself when the best time to sue would be? Excellent question but one that doesn't have a clear answer.
Despite the insurance industry's contention that it speaks for the interest of the policyholder, often times they put the company's interest ahead of those its contracted to protect.  As a result, insurance companies will often settle claim far below what the injured party needs to properly recover.
With an experienced attorney on your side, the actual degree of harm suffered can be properly quantified, including but not limited to property damage, medical costs (both present and future), and compensation for the inability to continue work.
The attorney will assist with documenting the claim, communicating with the insurance company, and should the matter require litigation, sue the other driver involved in the collision.
Generally, the statute of limitations in motor vehicle accidents is two years absent circumstances where government or state agencies are involved.  As such, it is important to consult with an experienced attorney prior to the expiration of the statute of limitations.
If there is even a possibility that your insurance provider will not cover the costs associated with your accident, contact an experienced attorney in order to get your matter documented appropriately.
Keep in mind that there are attorneys who specialize in motor vehicle accidents; these advocates are those you should seek out when pursuing a lawsuit in an accident.